To celebrate the launch of the new Solo Collection by Tredstep we have a very exciting prize draw for everyone to get involved with ... and it couldn't be easier!
Read on to find out about this innovative and stylish new collection and how it could be easier to be in with a chance of winning!
There are four brilliant items that are potentially up for grabs with this competition and we have outlined them below:
1. Tredstep Donatello Boots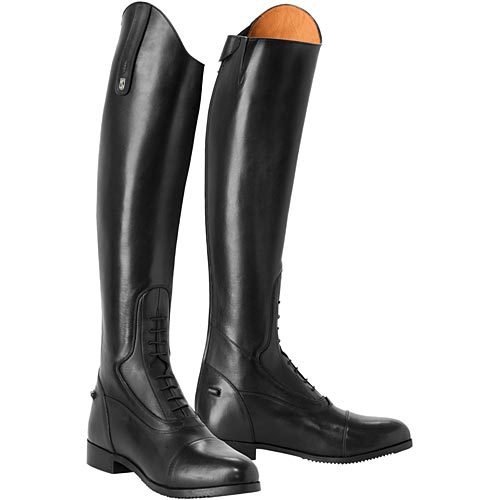 The Donatello from Tredstep has been skillfully handcrafted and elegantly designed riding boot with all the modern technology, giving you an exceptional fit and comfort for top rate performance. The Donatello has been handcrafted using full grain nappa leather with a supple leather lining, a classic European topline and side spur rests, rolled toe cap and a full length heavy duty ykk coil zipper. Slim lined contoured fit is ensured by a rear stretch panel and top gusset. The Donatello Field Boot has been fitted with a moulded sport high impact cushioning footbed with a dry-lex moisture wicking top layer, to keep your feel dry at all times. The Trestep innovative design supports a comfortable flexion of the ankle which reduces the break in time and allows the boot to be broken evenly.
2. Tredstep Solo Competition Shirt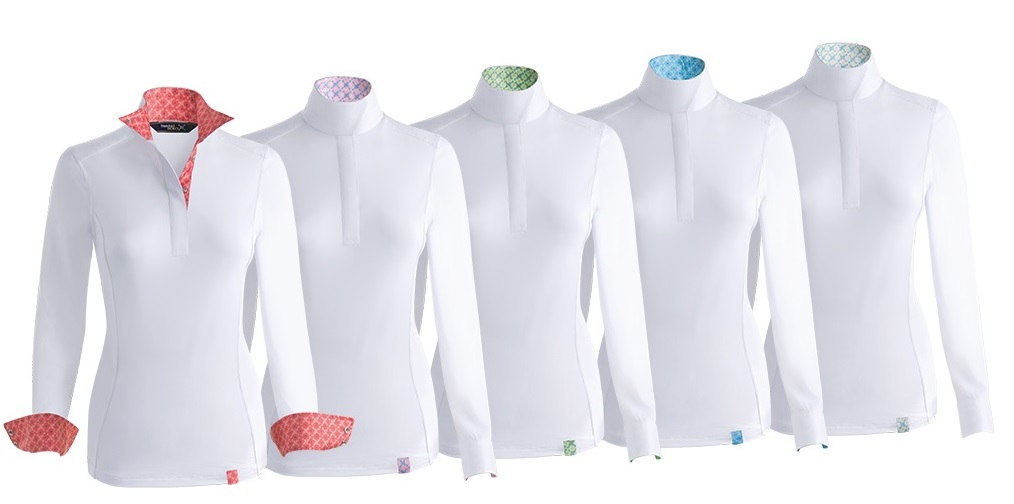 The Solo competition shirt is new to tredstep, with is unique combination style. Made from a fusion of air silk four way stretch fabric. A cool jade fabric technology which is designed to reduce skin surface temperature by up to 7 degrees, ensuring you will always stay cool in the show ring and under pressure. Available in serval coloured collar and cuff trims, hidden snap closure and wrap collar. A very stylish detailed flattering fit, with long sleeves makes this a winter must have.
3. Tredstep Symphony Futura Sport Top, Long Sleeve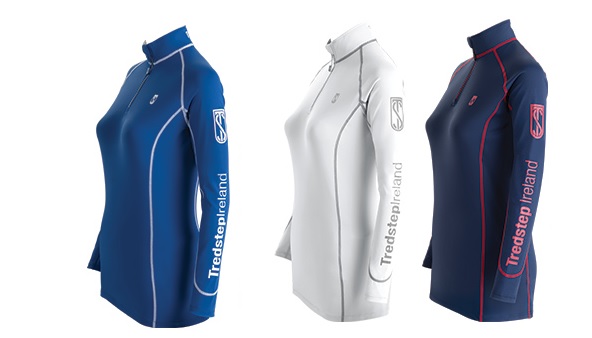 The long sleeve Symphony Futura sports top is new to Tredstep. The sports top are made from exclusive Airsilk 4 way stretch fabric which controls moisture and sweat allowing you as a rider to keep cool and feel comfortable whist in the saddle. The AirSilk also offers, U.V protection, anti bacterial moisture absorbing properties and fast drying, along with 2 way circulation making sure you do not over heat. The long sleeve sports top features a woven collar with a hidden snap closure, Tredstep branding along the left side arm and flattering seams to finish off the look of this smart, soft and silky performance top.
4. Tredstep Solo Full Seat Competition Breeches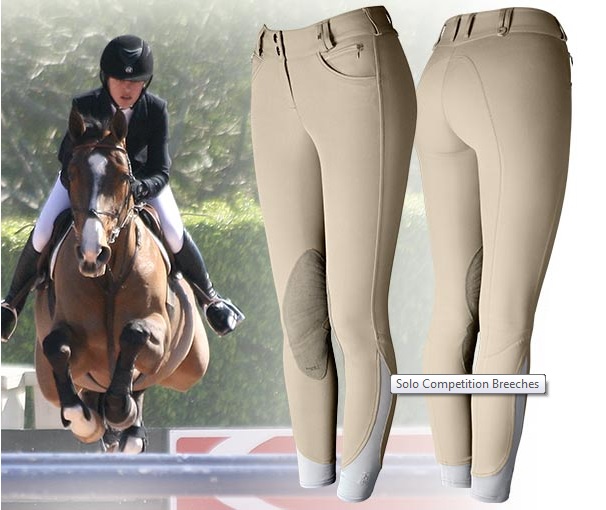 The Solo Breeches from Tredstep are probably the item that we are most excited about here at Griggs! Not only are they expertly designed to allow for unrestricted athletic movement,

unrivalled comfort and ensure a classic appearance for the ultimate look and performance in the show ring but these breeches have also been crafted wtih Schoeller Nanosphere Technology which expertly esnures a self cleaning and non stick surface on the garment by means of nano technology.
This basically means that splashes and stains will be erased in seconds and will simply run off the surface of the breeches ... meaning you will always look competition ready!
***
There are two ways to be entered into this superb prize draw and it can be as easy as simply trying on some clothing!
Come and visit us in store and be automatically entered into the prize draw for the specific item that you try on! and ... if you dont live close by to come and in try on then you have the option to buy one of the items online and will then be entered into the draw to win back the money that you spend!
There will be three prize draws, one for the Donatello Boots, one for the Solo Breeches and one for the chance to win the shirt of your choice. And if you fancy it... try or buy the whole outfit for the chance to win the whole lot!
Terms and Conditions
Instore - Try on to win. You will have to try on each item in order to be entered into each draw.
Online - Buy to win a voucher of the value of the item you have purchased to spend online. You will need to buy each item in order to be entered into each draw.
Offer will be running from 26th March 2016 - 26th April 2016. Items purchased and tried on after this date wont be entered into the draws.